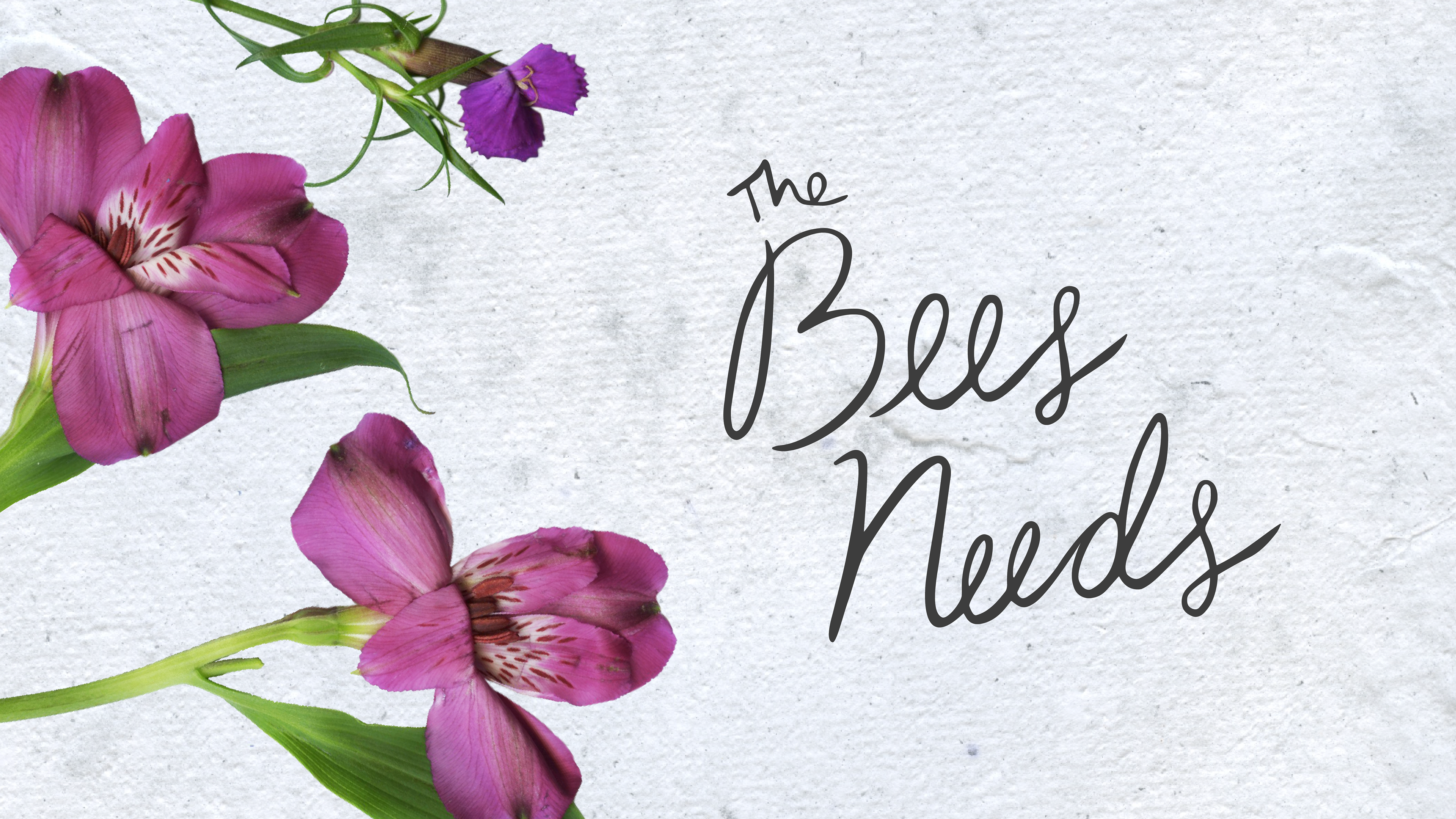 In response to decreasing bumble bee populations in America, The Bees Needs is a bumble bee conservation and awareness kit for the everyday, environmentally-minded individual. The primary part of this kit is a physically interactive print book, supported by a branded tote bag, seed packets, and sticker set. 
The Bees Needs aims to inform readers about the importance of bumble bees while providing simple, practical ways to help create more bee-friendly spaces right where they live. Each goal of the Bees Needs corresponds with a section of the print book, each with a different textured background. 


I wanted the Bees Needs brand to feel very organic and somewhat messy, just like the pollination process of bees. To achieve this I used fresh flowers, made and scanned recycled hand-made paper as well as fabric for textures, and incorporated my own hand lettering and simple illustrations (along with some classic botanical illustrations from other sources).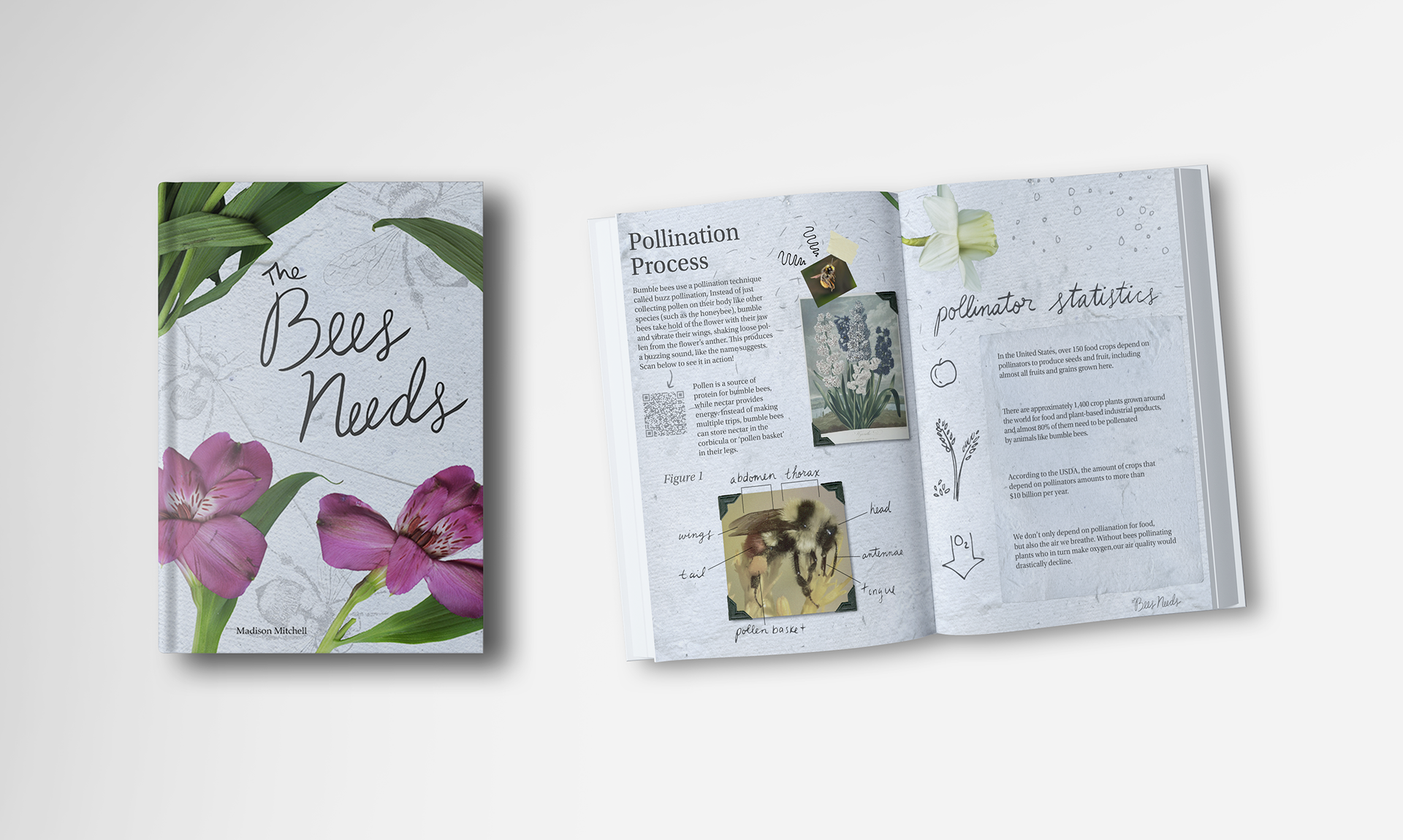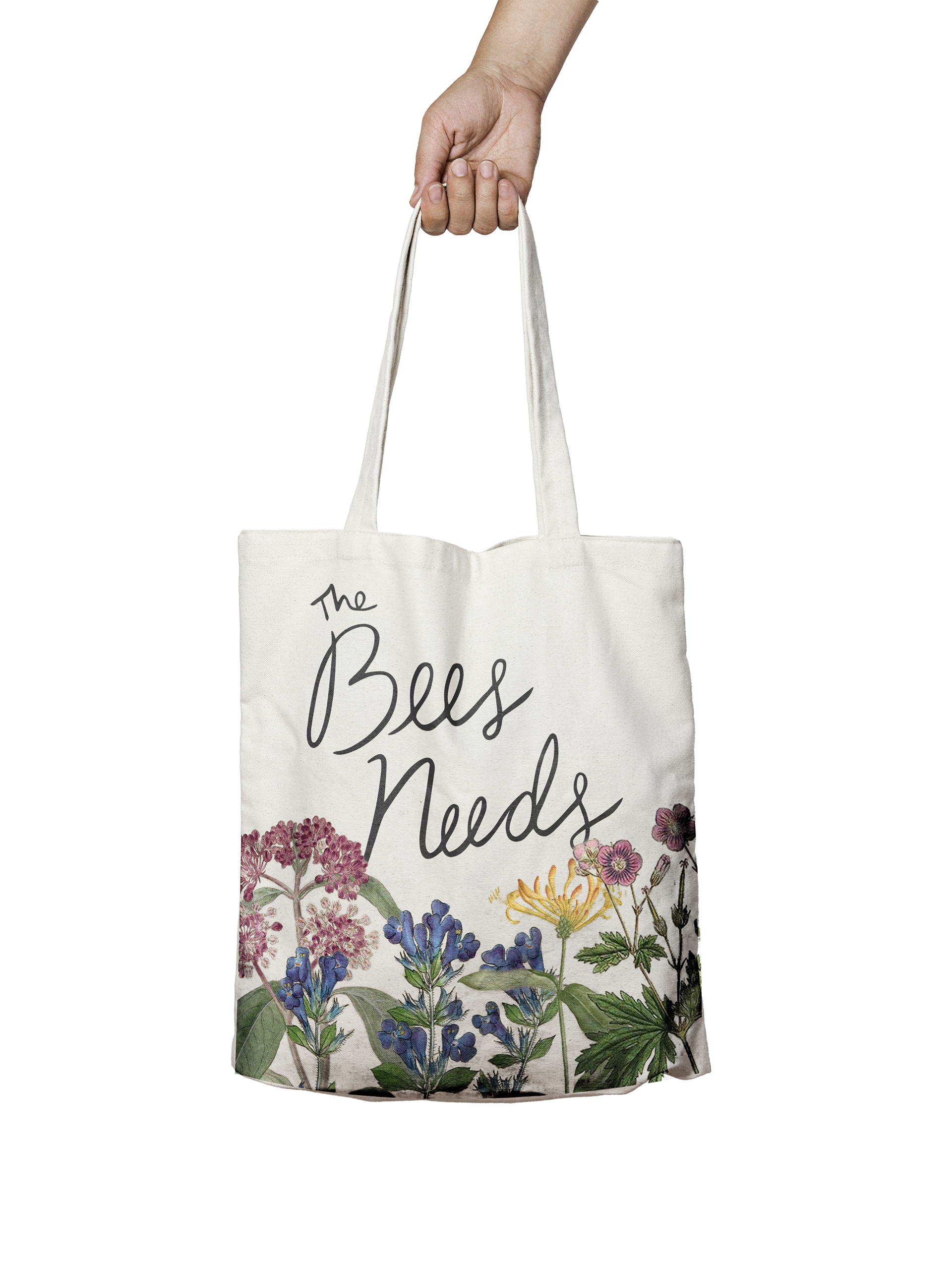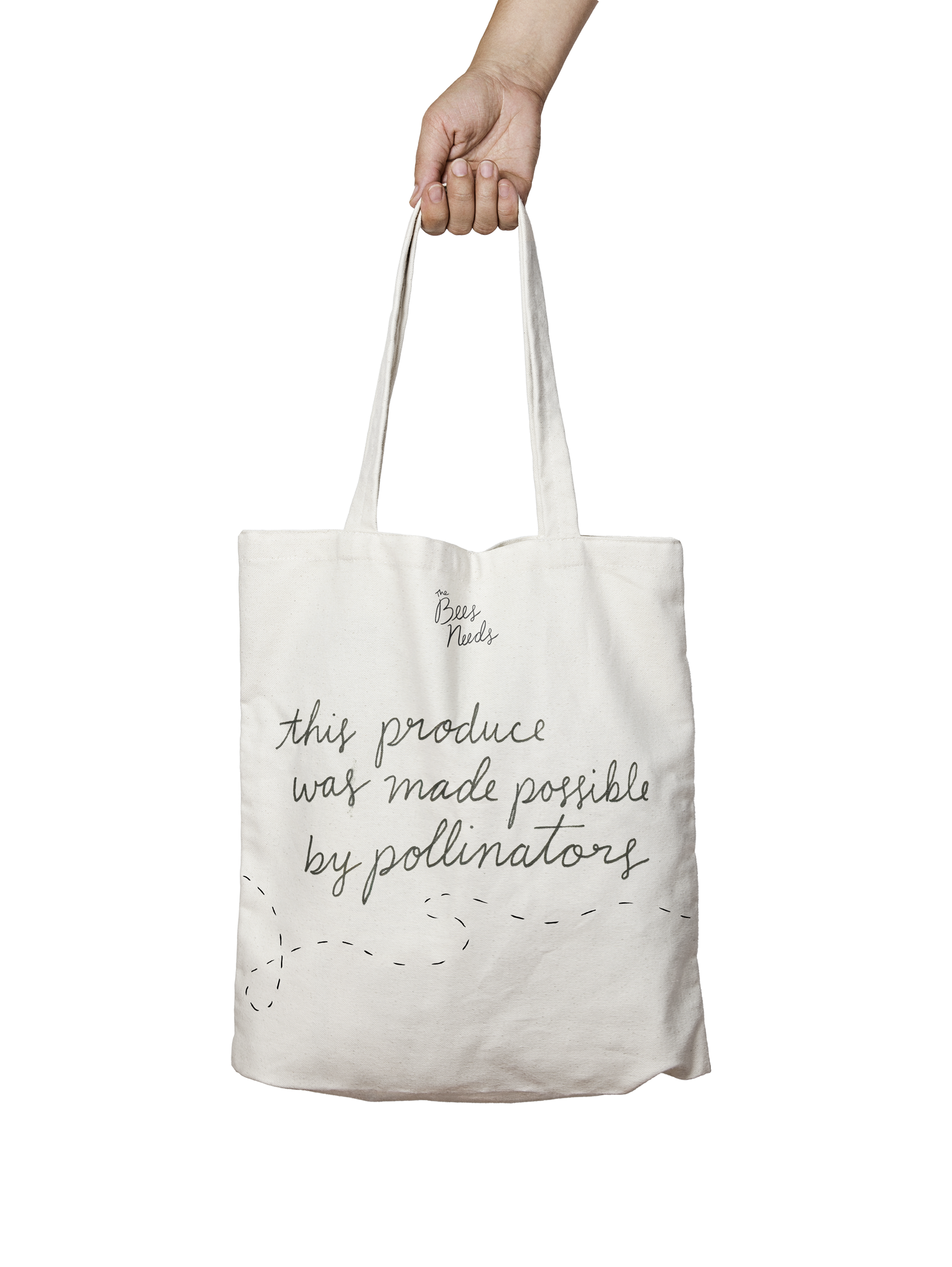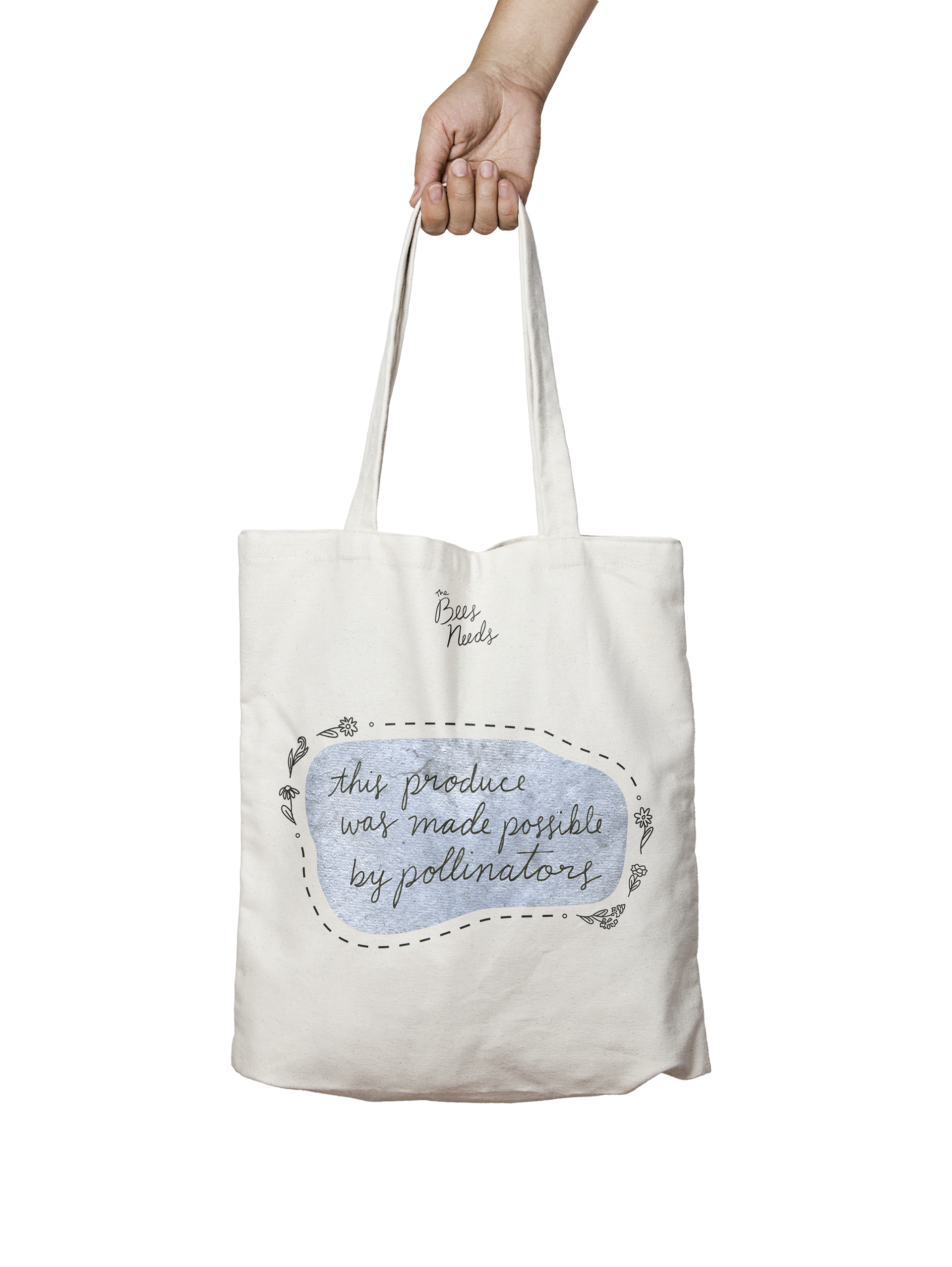 Each seed packet contains seeds that grow bee-friendly flowers, and they're created by using a simple origami fold so readers can also easily create their own.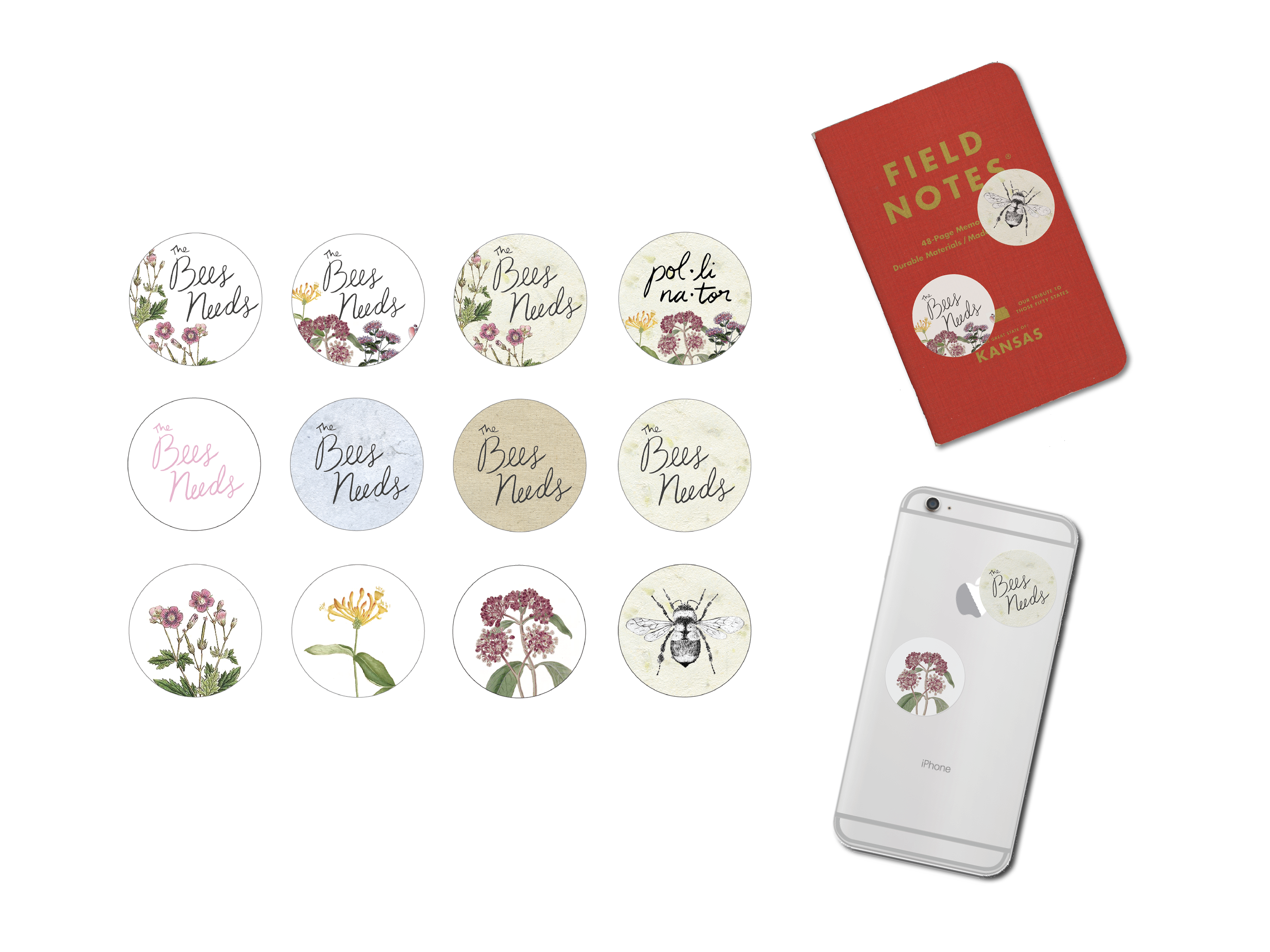 Below are a few selected spreads from the physically interactive print book          (the full book is 31 pages).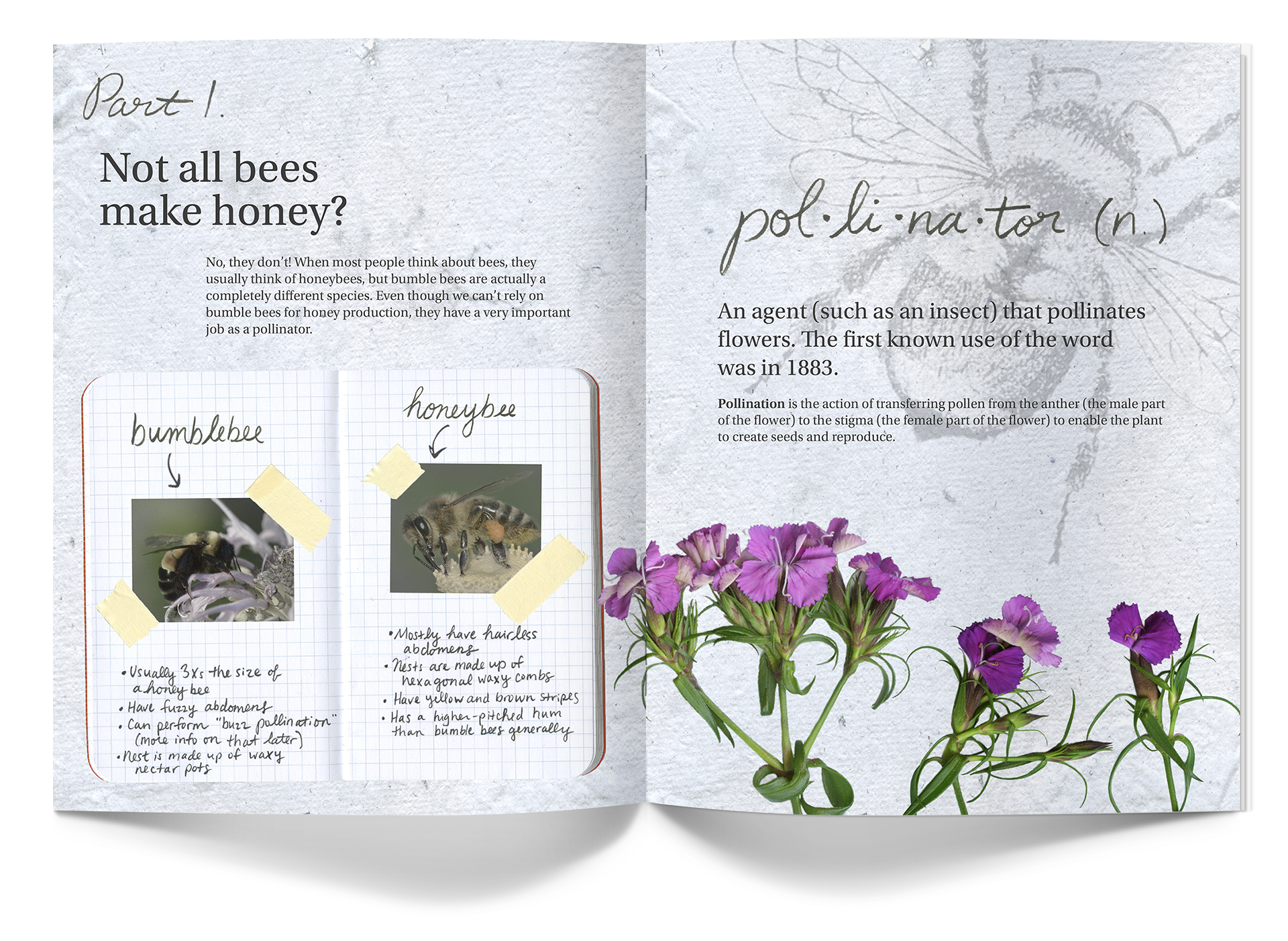 In the above spread, the pages of the field notes book are turnable,                                a mini book within the book informing about different species.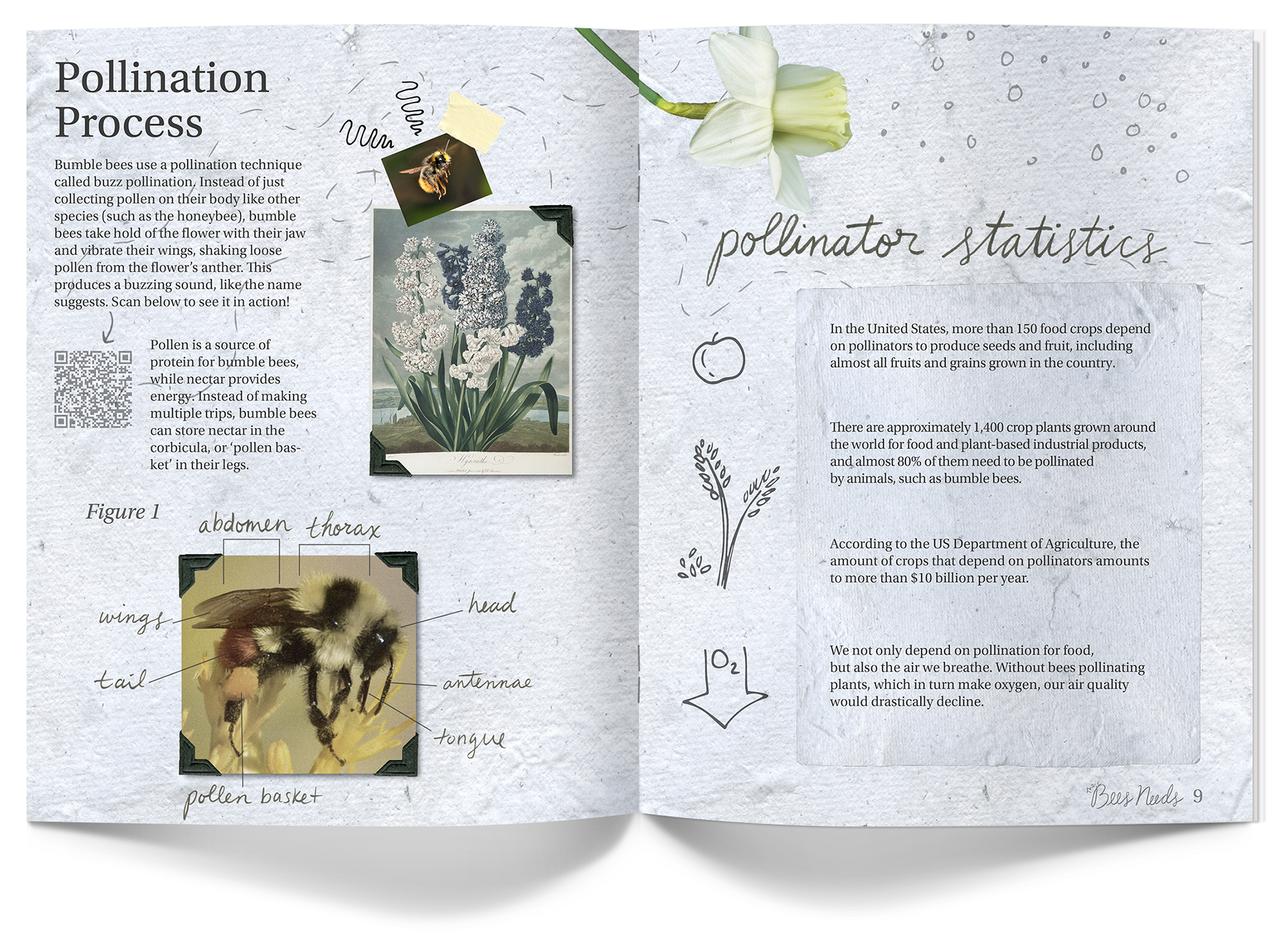 Periodically there are QR codes that send the reader to other information, in this above spread it leads to a slow-motion video of the buzz pollination process.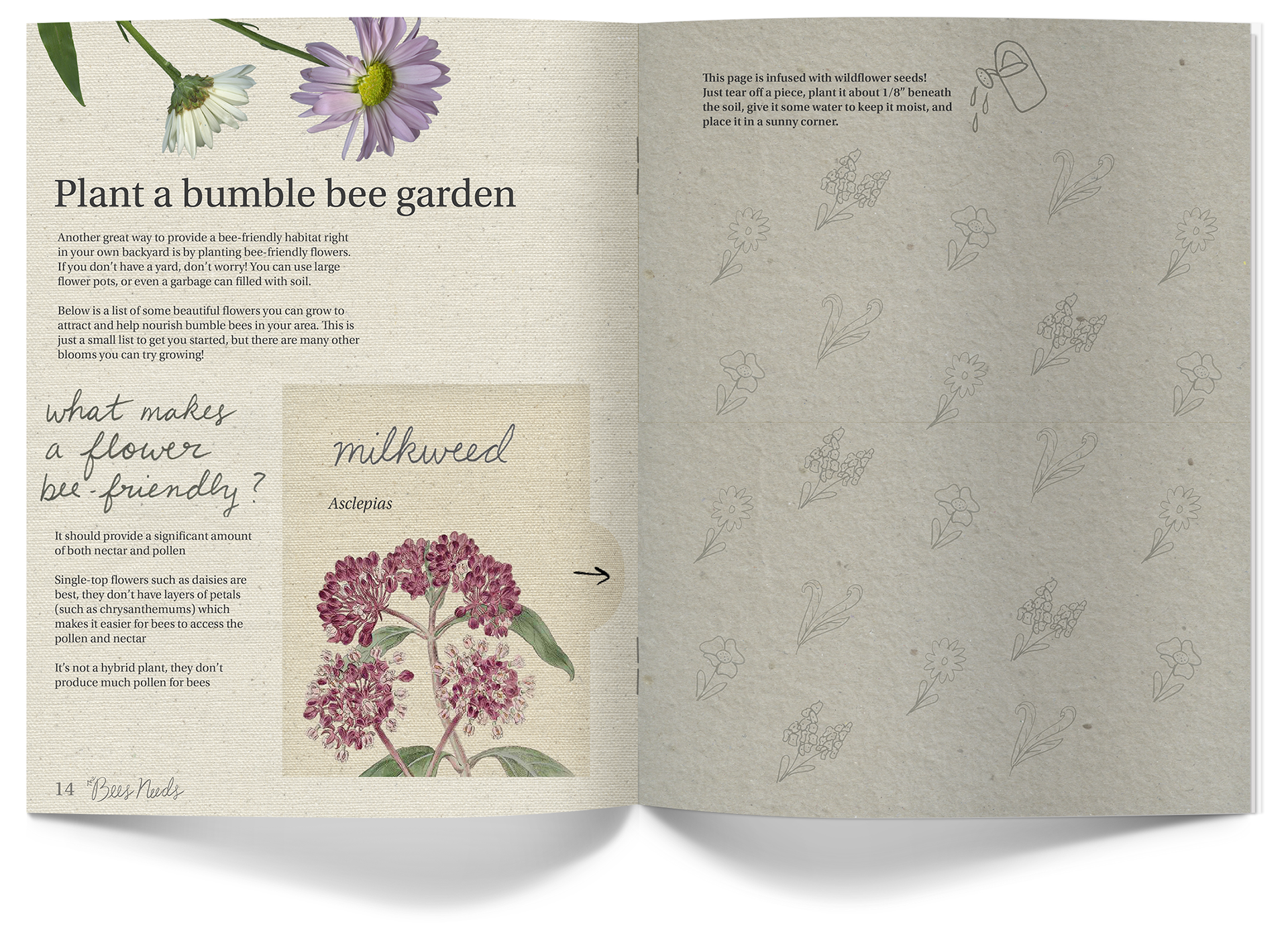 On the left page of the above spread is a foldout that gives information on various bee-friendly flowers that the reader can tear out and take with them while they build their garden. The right page of the spread is wildflower seed infused paper that the reader can tear out and plant in their garden or trade with friends.

I printed a few hard-copies of the book using RIT's ISL Printing Lab. I also printed copies of the branded seed packets, and printed some alternate produce tote bag designs using an iron-on print and hand-drawn flower illustrations.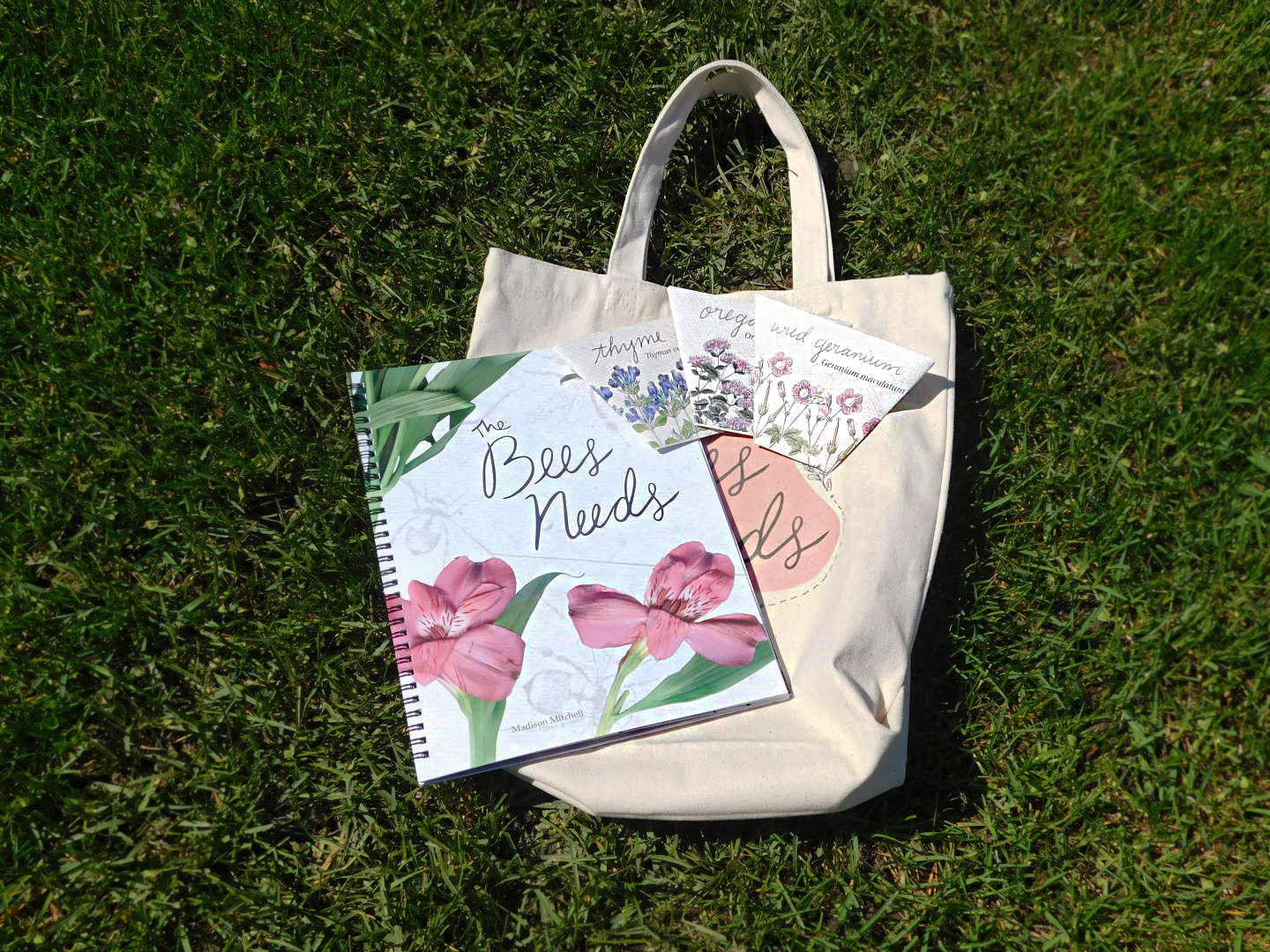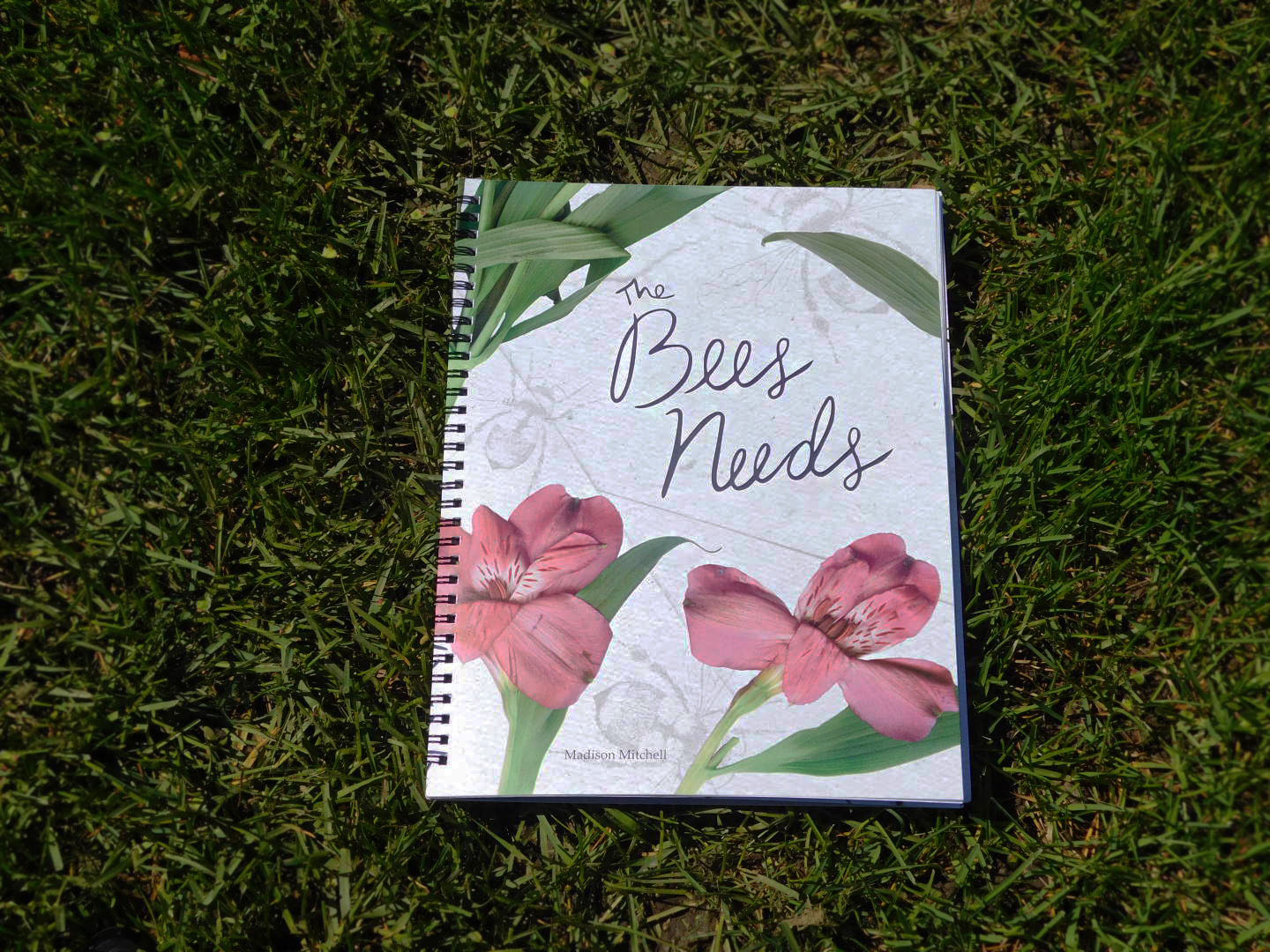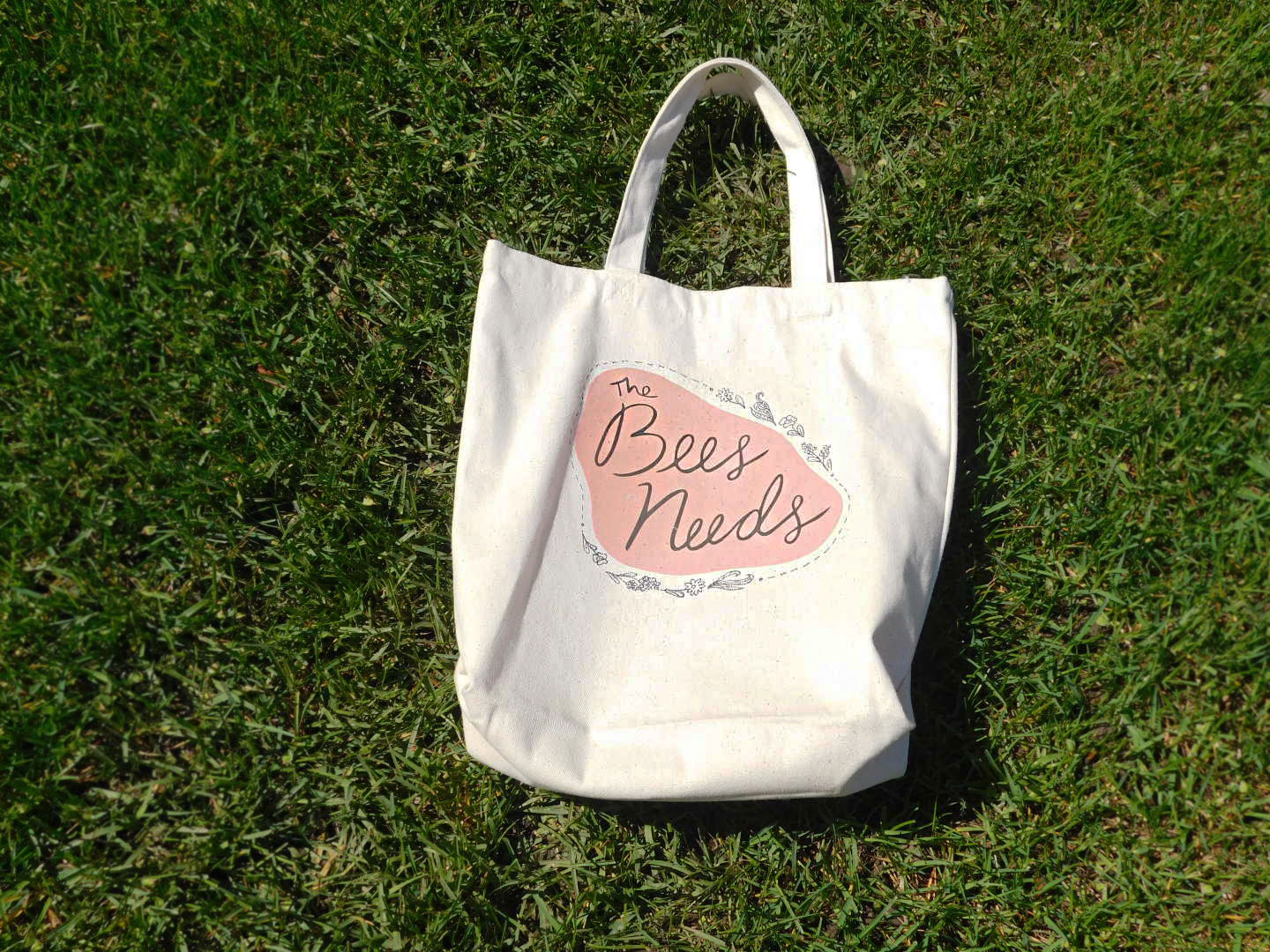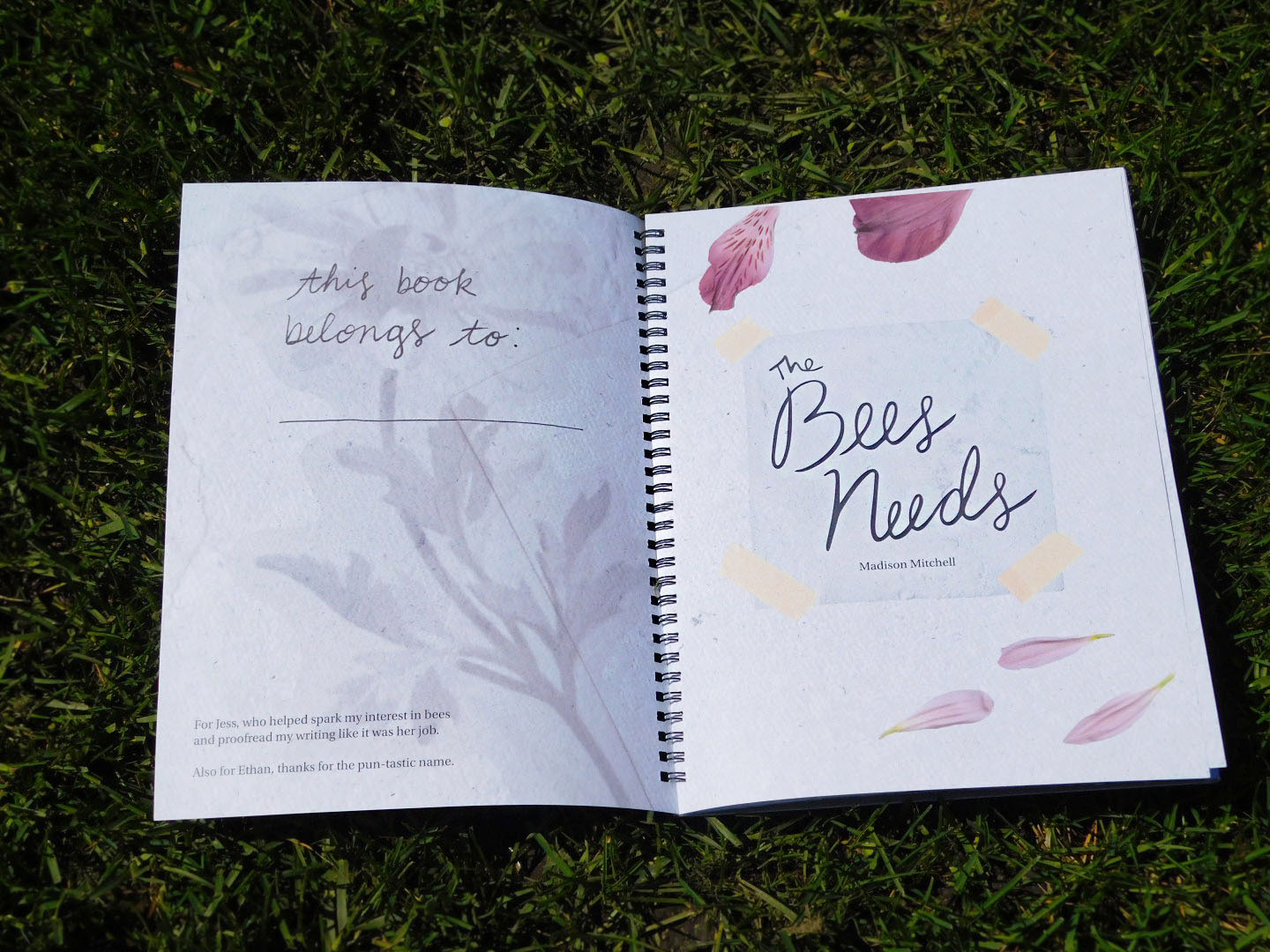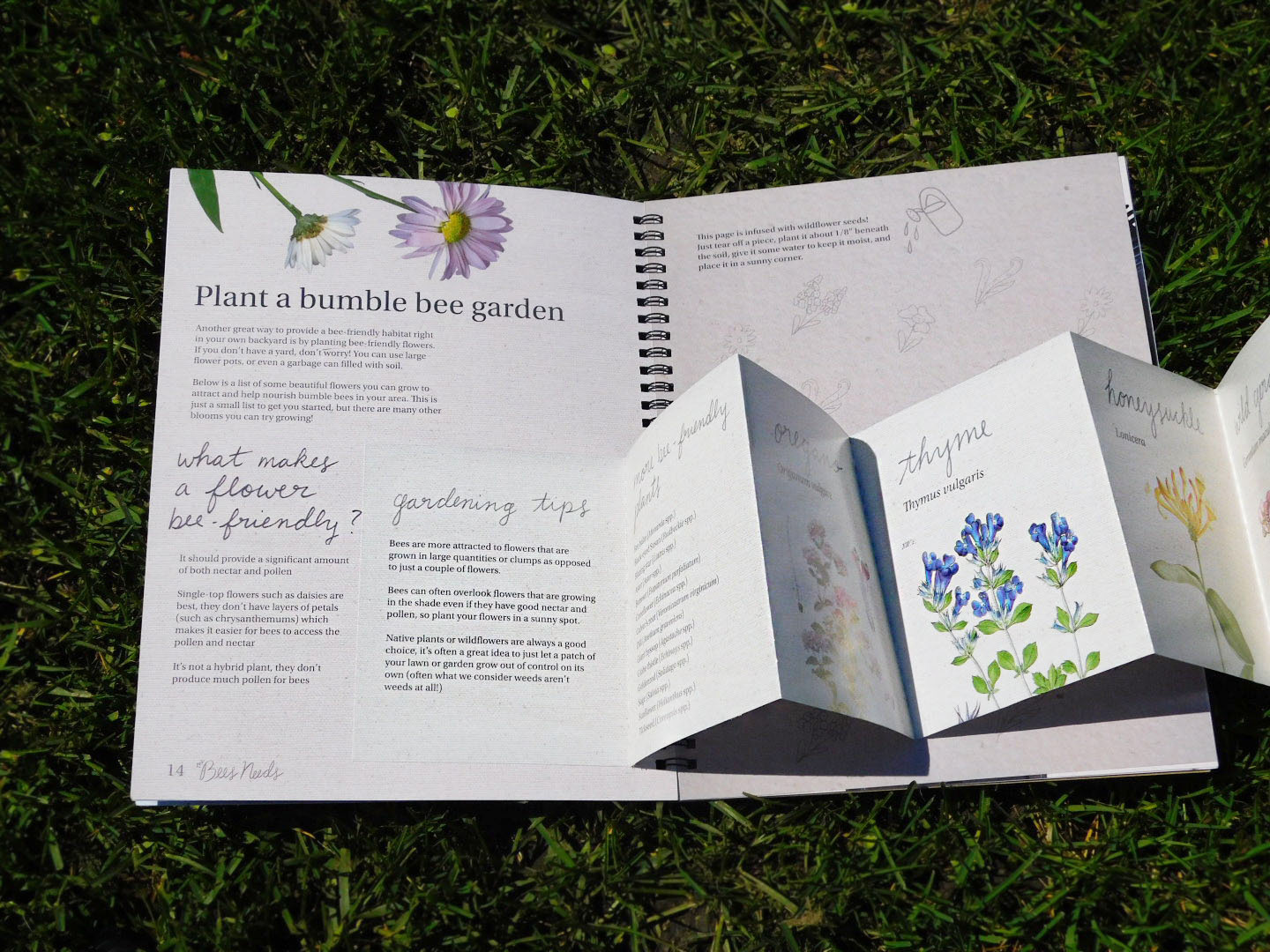 On April 27th I displayed The Bees Needs as a part of
Imagine RIT
, the annual Creativity and Innovation Festival at Rochester Institute of Technology.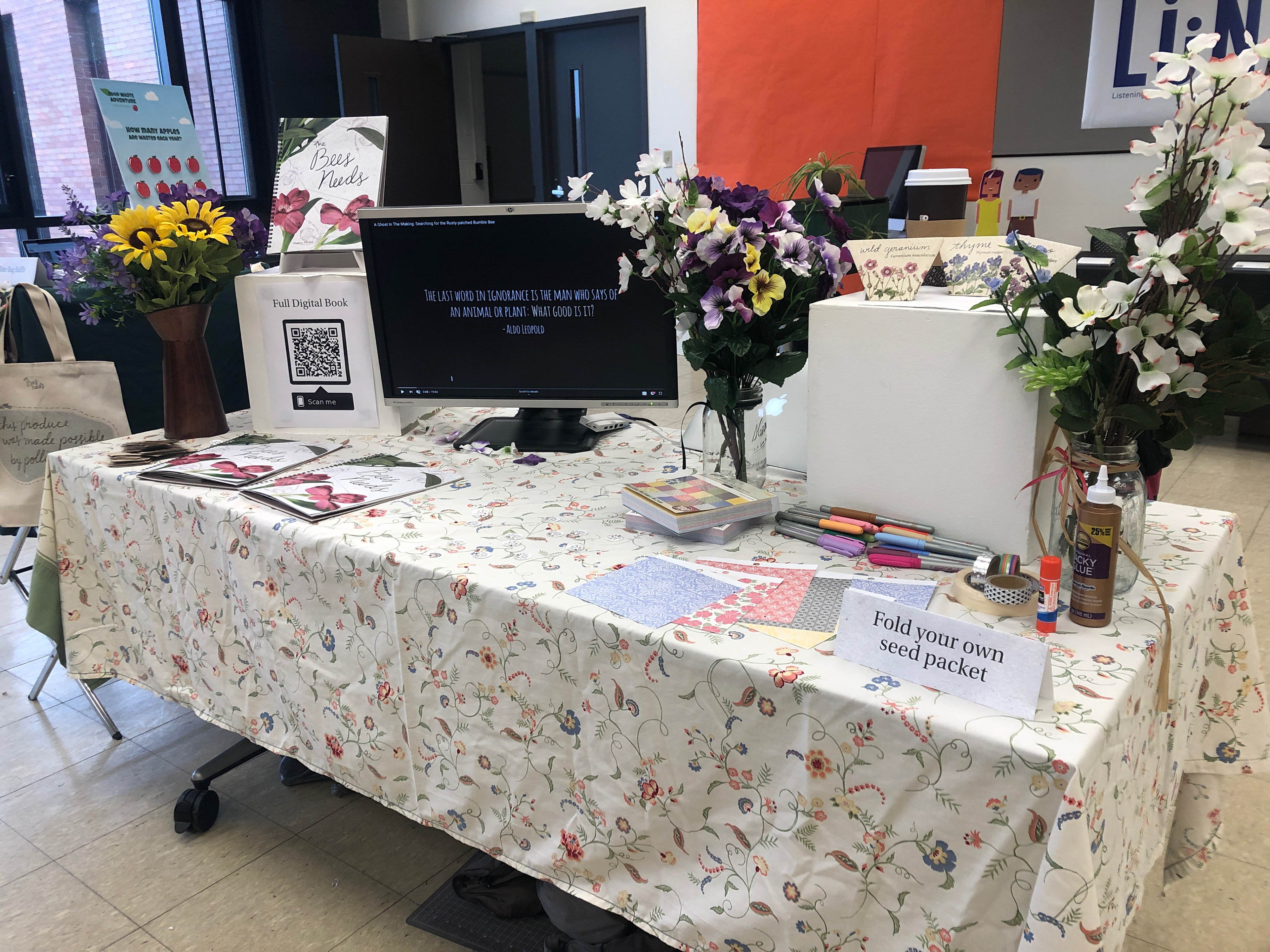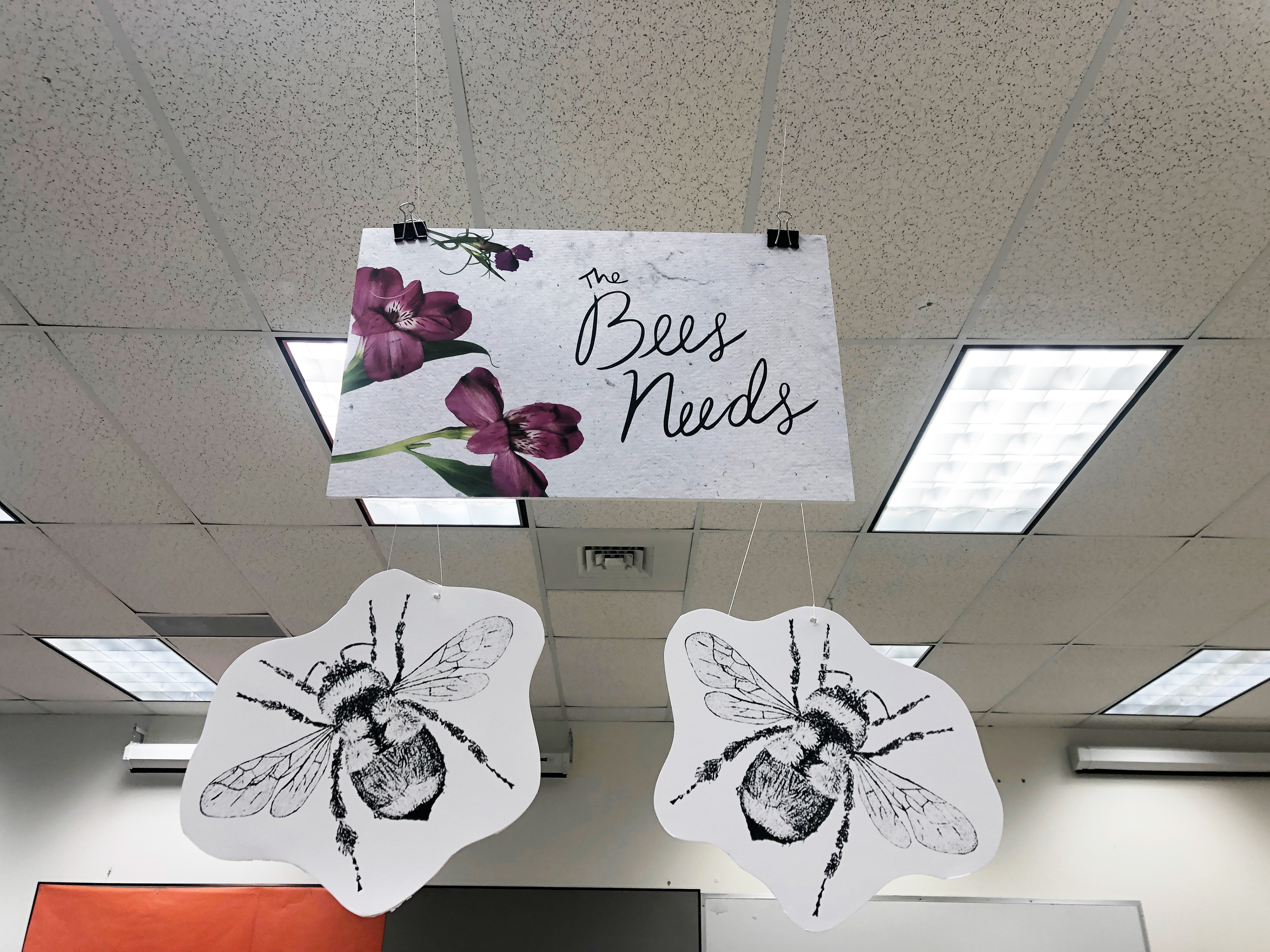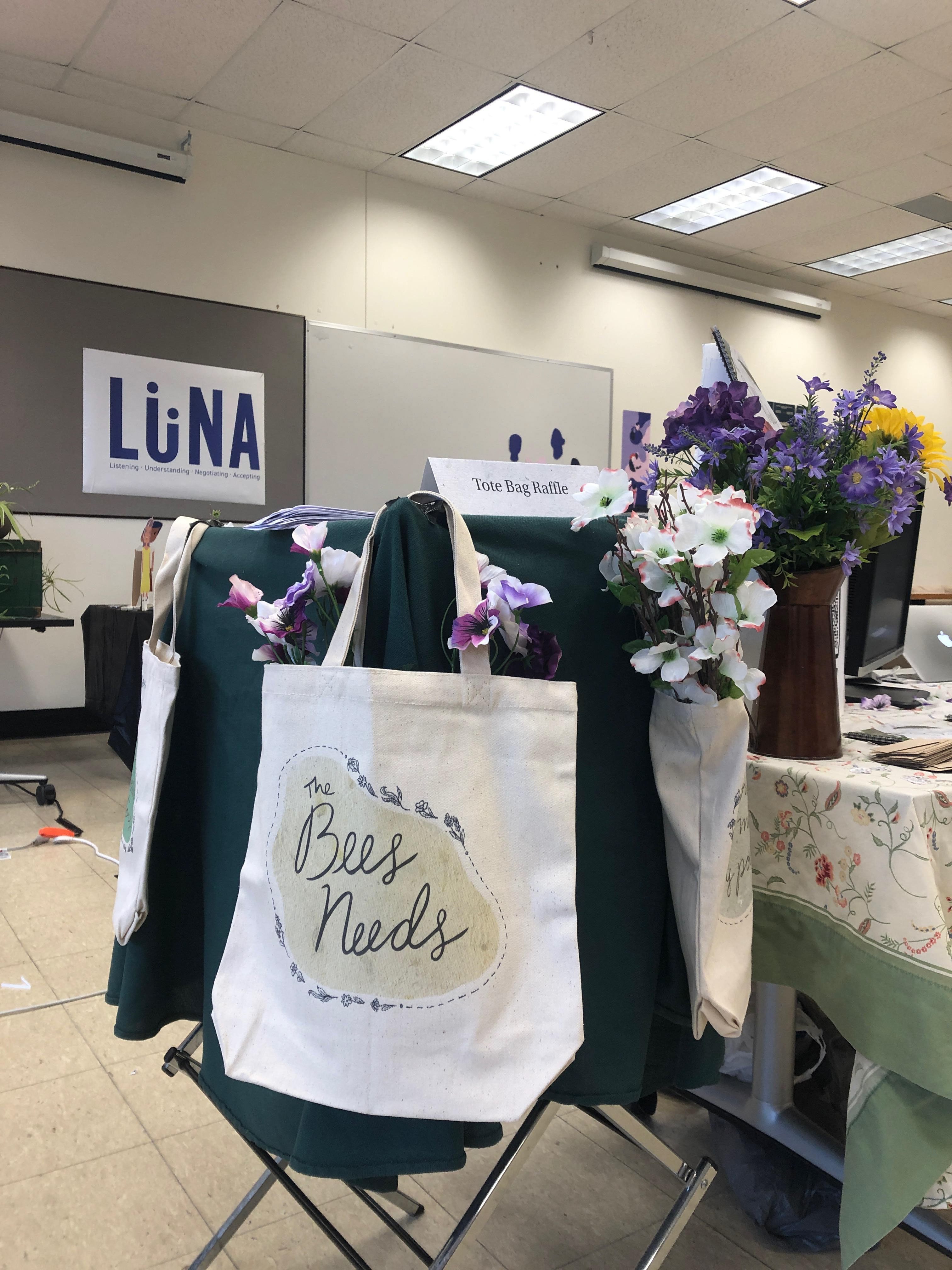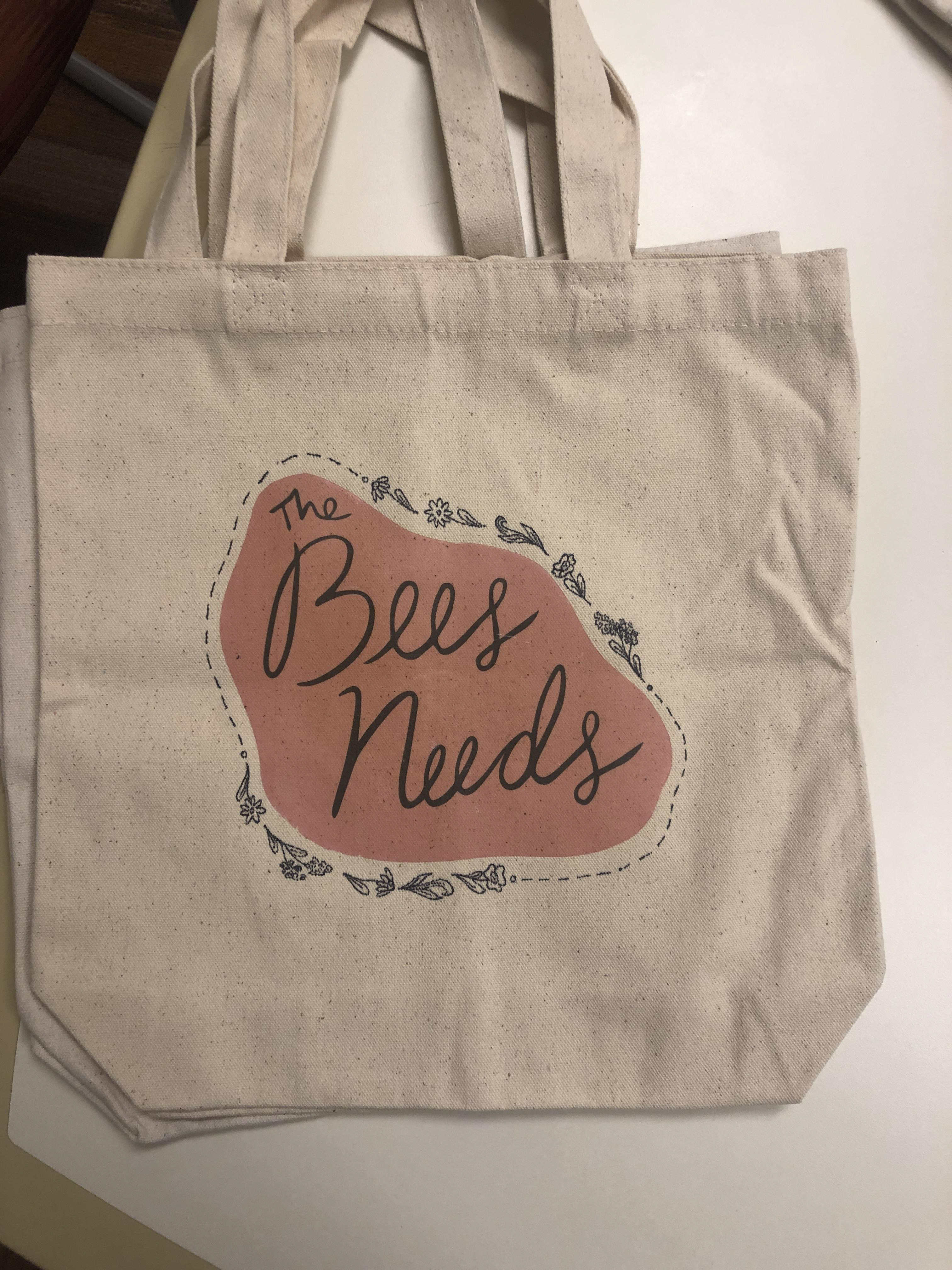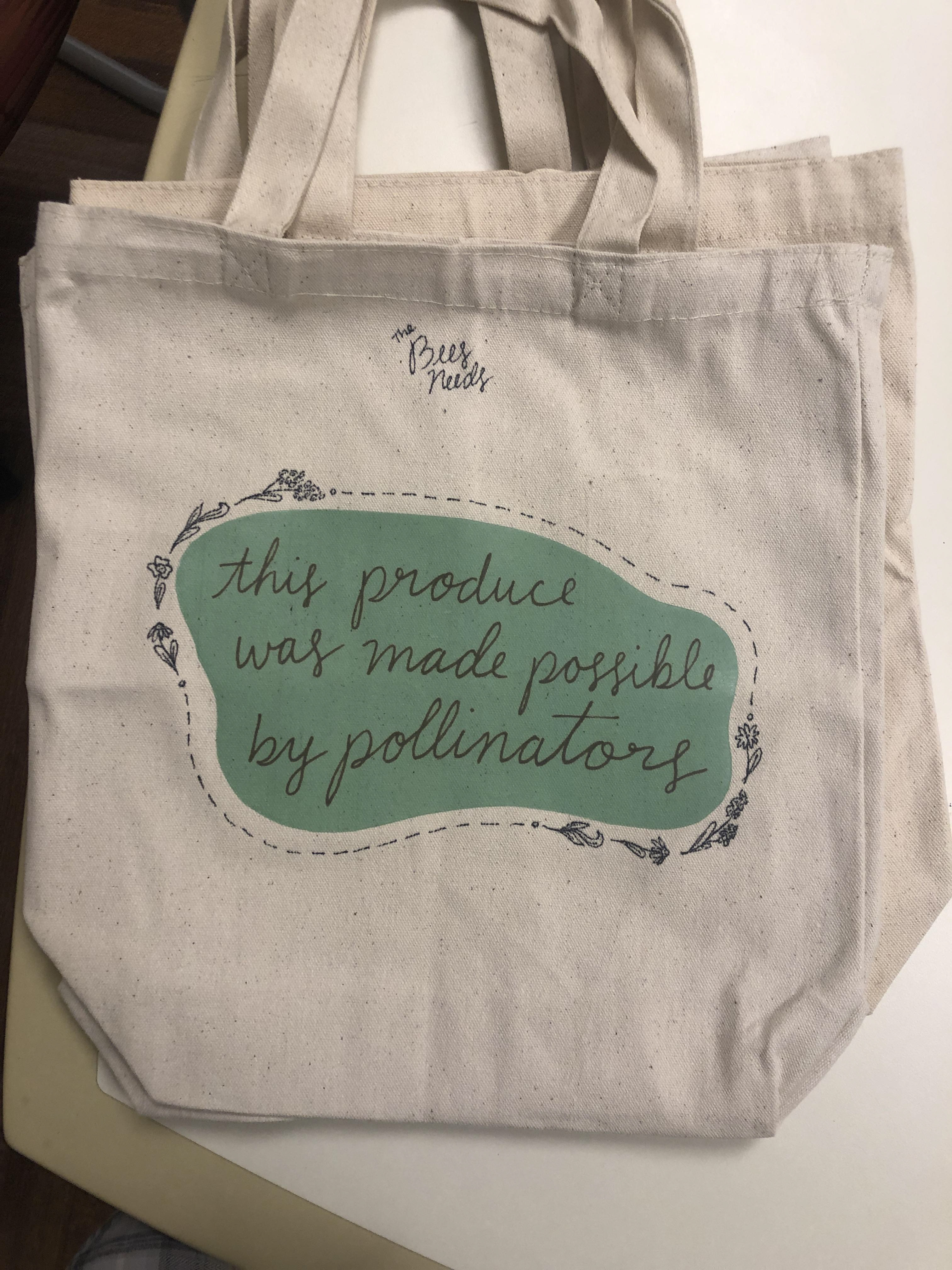 At the table I displayed printed copies of the book and seed packets, raffled off tote bags I created, taught people how to fold their own seed packets, and handed out free stickers and seed-infused paper squares.